Keep on Running

Please note: During the current period of covid restrictions (until at least 31 January), mainland groups and clubs will not be operating in-person sessions, though some may be offering virtual activities. We look forward to them resuming sessions when restrictions allow. 
We know how many of you have been getting up and active during lockdown – and we want to help you stay that way! Athletics clubs and jogscotland groups around the country are starting to train together again, and they'd love to help you take your running to the next level – whether that means more fitness and speed, or just more fun and motivation!
Our clubs and groups are full of trained, enthusiastic people who can help you Keep on Running. They are returning from lockdown at their own pace, each resuming group training when they can do it safely, in line with government guidelines. The Keep on Running Campaign highlights clubs and groups that are currently welcoming new members – whether in person or virtually.
Ready to get started? Either jump straight down to our listings to find your new club or group, or read on if you're not sure whether you'd prefer an athletics club or a jogscotland group.
Athletics club or jogscotland group?
Both offer the chance to enjoy the social side of running, whether that's competing alongside your club mates or just having a jog and a blether.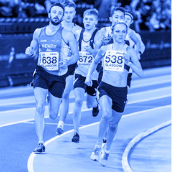 Athletics clubs welcome children and adults who want to take part in regular training sessions with qualified coaches, covering track, field or endurance events. Many clubs will deliver programmes for everyone from complete beginners to experienced runners. Members can take part in scottishathletics championships.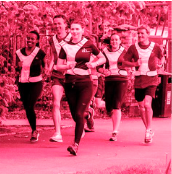 jogscotland groups make fitness fun and accessible. Beginners' groups start you off by jogging for just 30 seconds at a time. Some groups also offer walking for fitness sessions, some have members who are training for marathons or ultras – everyone's achievements are equally important.

Find my new club or group
To view the clubs and groups in your area that are taking part in the Keep on Running campaign, click on the blue box for your area below, and they'll appear. If there are none near you, you can try the clubs and groups under the 'Anywhere' tab at the top of the list, or  jump to the bottom of the page for other options.
Nothing near you?
This list highlights clubs and groups that have told us they're ready to welcome new members, and want to take part in the Keep on Running campaign. In all, there are 150 athletics clubs and more than 400 jogging groups around Scotland – those not listed here may not be able to welcome you right now, but you can get in touch, find out more about them, and see whether they might be able to have you along in future.
To search our full databases of clubs and groups, visit:
Just get started!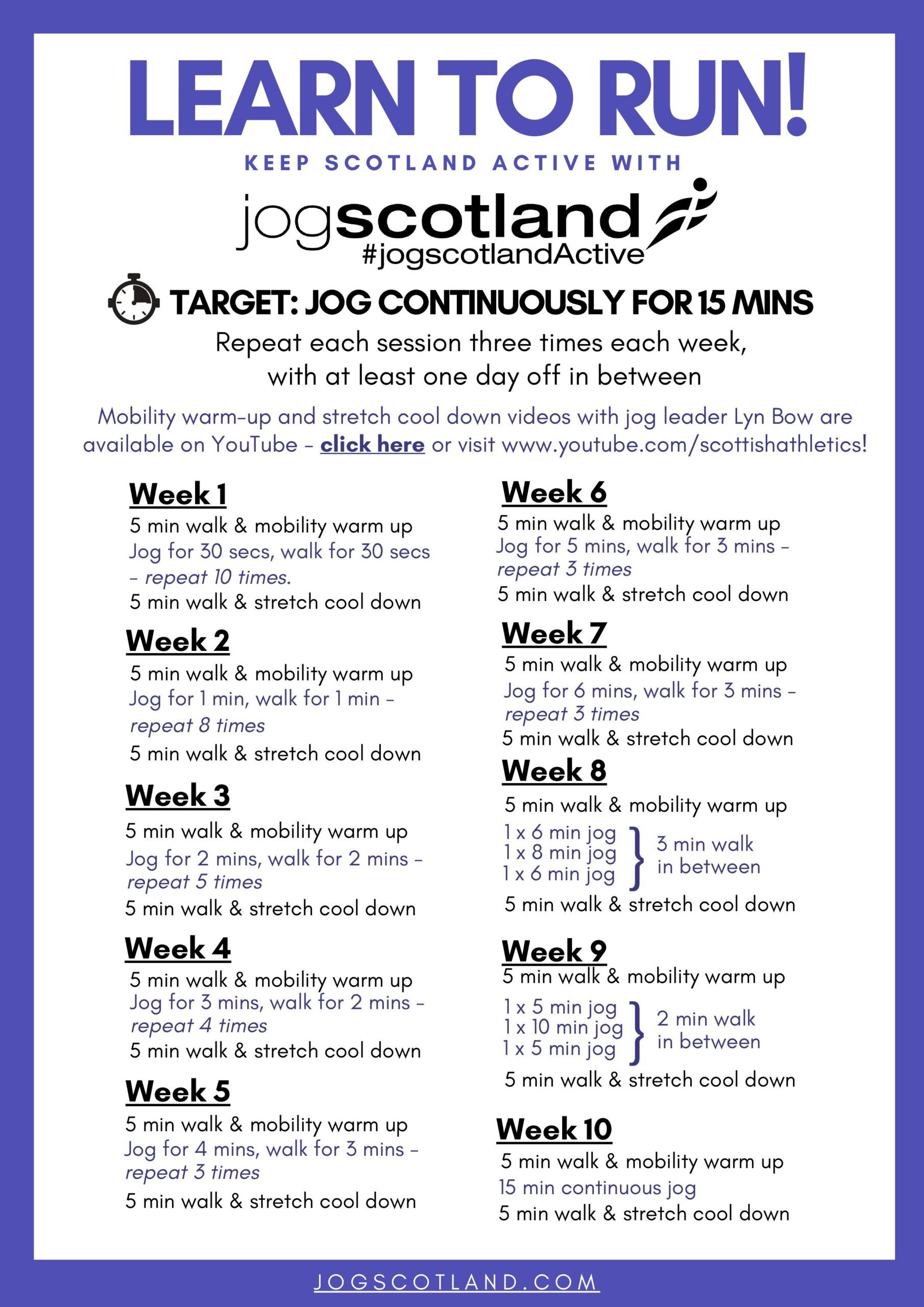 If your local club or group can't yet fit you in, that doesn't mean you have to wait before continuing your running journey with us. The jogscotland training programmes are available free of charge, online – download the one that suits you best and just get started! Then when your local clubs and groups are back to business as usual, you'll be more than ready to join them.
The programmes go all the way from Walk for Fitness and Learn to Run up to Run 10K, and include videos to help you warm up and cool down – find out more.