Jog Leader Conference 2019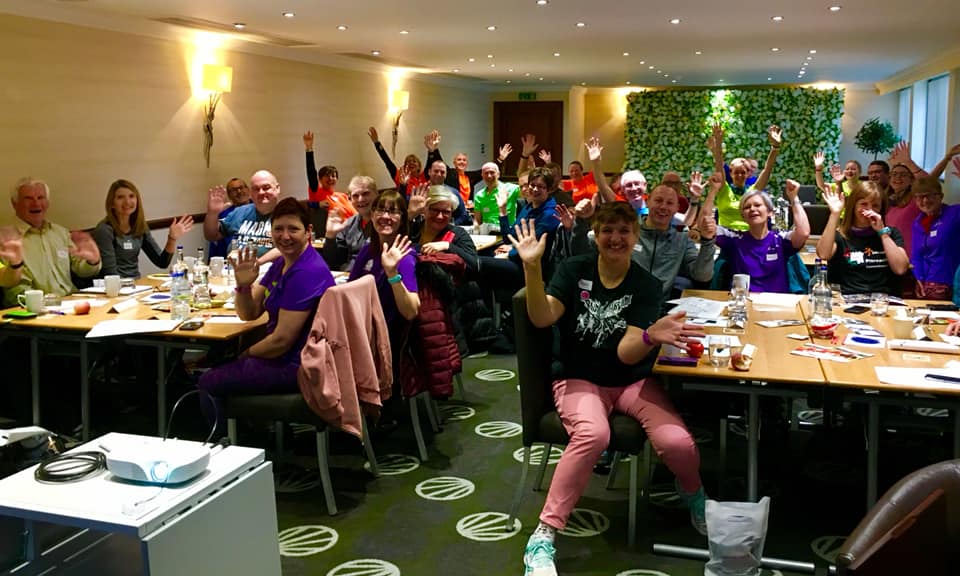 Thanks to everyone who came along to the conference, at the Altens Hotel, Aberdeen, on 2 November, and contributed to a fantastic day of ideas, enthusiasm and sharing.
We've gathered some of the presentations and resources together:
Jo Stevens jogscotland update –
Information on Community Strides, our project to improve the number of people from BME (black and minority ethnic) communities taking part in jogscotland programmes, and a great blog post on the SAMH website with updates on what the project's achieved so far.
Information on jogability, our project to offer junior jog activities to girls and young women with disabilities or additional needs.
Information on Plogging Week 2019 – picking up litter while jogging – and our photo album of all the jogscotland groups that took part.
Robert Nesbitt, SAMH – Wellbeing Talk – slides
Sue Gyford – Social media handouts – 
How to create engaging posts for your facebook page
How to find out when your fans are online
How to schedule a post for your page
Colin Hutchison and Lindsay McMahon – Group Structure – Group Structures talk – slides There is also information on this subject the jogscotland website, and you'll find further useful web links on the slides.
Other useful information
Don't forget there's also lots of useful information in the Jog Leader toolkit on this website, including advice on GDPR, promoting your group, using jogscotland with children and young people, and more. If you've any questions, just get in touch!