Meet Andrea and Laura
Monday 8 January 2018
Above: Andrea (left) and Laura
We're delighted to have welcomed two new members of staff to the jogscotland team. Andrea Gavin and Laura Kirkland took up new part-time posts as Communities Project Coordinator and Participation Project Coordinator, respectively, late last year. Both roles aim to increase jogscotland's reach into communities which are currently under-represented in our membership.
Their project will run from November 2017 until June 2018 with the aim of creating 13 new jogging groups, reaching out to LGBTI and refugee communities, ethnic minorities, women and young girls, and the inactive. As Communities Coordinator, Andrea's task will be to create new jog groups across the west of Scotland in areas which currently lack them. Laura, as Participation Coordinator, will aim to see new groups forming in some of Scotland's largest cities such as Edinburgh, Perth, Dundee and Inverness.
Andrea and Laura are both qualified as Jog Leaders, with Laura currently running Kemnay jogscotland. They both join the team with heaps of experience and enthusiasm for the benefits of being active.
Andrea and Laura were interviewed for Stride magazine by Gevi Margate, is a 4th Year student from Broughton High School, who joined us for work experience –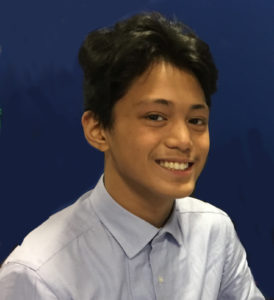 I'm really grateful that I was given the chance to interview jog leaders and to write this article. I am delighted to meet Laura and Andrea and it was great listening and talking to both of them. Getting to know where they come from and understanding what they do and why they do it was really interesting to hear.
Laura started her own running group in Aberdeenshire a few years ago. She noticed that in her area, they were many running groups but not enough groups for beginners so she decided to create a one. She said: "I started the group because I wanted people to get out and start running." She believes that running has helped her not only physically but mentally as well. One of her big achievements was running a half marathon, although she found this really challenging. "I've got two little children, so finding the time to train when you have children is hard," she said.
Despite the struggles, she used this story to encourage people to run more. She explained that making the beginners feel welcome was the best way to encourage people to join running groups and a great chance to meet new people. As a jog leader, she has met many people and has many encouraging stories up her sleeve. Now, she steps into a bigger challenge. She'll be working with jogscotland, travelling in specific areas around Scotland to set up running groups. Encouraging, inspiring, helping people to run more.
Andrea started running in 2014, in Glasgow. She described herself as an encouraging person. She started because she knew people were struggling to start running so she decided to become a jog leader. Just like Laura, Andrea has two children and had the same problems Laura had to face. She said that she struggled to find time for her children and time for running. This didn't stop her. Andrea finished a half marathon and she'll be running another one in Paris. Being a jog leader has changed her life and now working with jogscotland, she will be traveling around Scotland to create running groups and hopefully encourage others to run more.
The fact that I had the chance to speak to some people involved with running and hearing their stories was just amazing. Such a great opportunity that was given to me. Hearing their experiences was so inspirational and encourages me to be more like them. Again, such a great experience. – By Gevi Margate