Welcome pack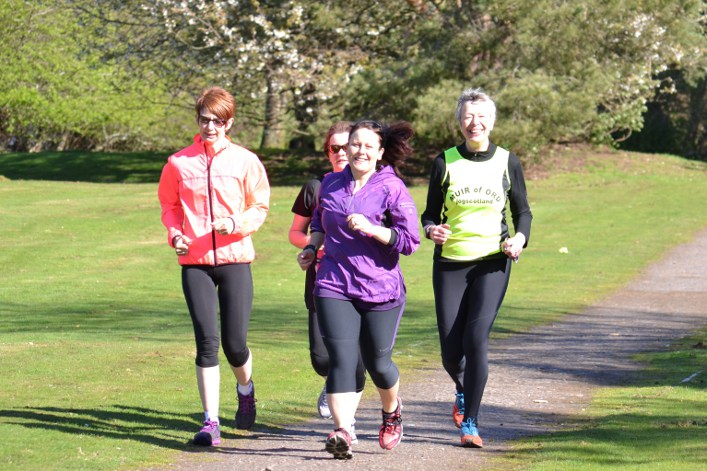 Welcome to jogscotland – Scotland's social jogging network! Our aim is to help you in your quest to improve your quality of life. Whether you are just starting out or you are an experienced runner then we can support you to reach your goals.
This is our welcome page for new jogscotland members, which contains all you need to know to get started as a jogger.
Because this page is exclusively for members, you won't find it on the menu of our website, so why not bookmark it so you can come back to it in future?
Introduction
We have hundreds of jogscotland groups out there who can't wait to meet you! If you haven't found a group yet, don't worry – our Group Finder can help you locate jogscotland groups in your area. Our Jog Leaders are all trained by us and have a wealth of running experience to share with you. We all remember what it's like to start out with running, and no one is ever too slow to join jogscotland – you will never be left behind!
Even if you choose not to join a group, know that you are not alone. As a jogscotland member, you are part of a huge network of walkers, joggers, runners and leaders who all feel as passionate about getting active as you do.
This page is your personal jogging toolkit. It's full of resources to help you to learn to jog safely and progressively. It's packed full of useful tips and information so that learning to run can be fun.
Good luck and happy jogging!
The jogscotland Team
Training
Now you are a member of jogscotland, you can go along to any of our groups, and you will be led through our progressive programmes that will help you gradually build up your fitness and confidence. We have walking programmes available for people who are not quite ready to jog, and our jogging programmes begin at an achievable level – in your first session you will jog for stretches of 30 seconds at a time, with walking breaks in between. You can check our What level am I? page if you're not sure what level you should start at.
If you prefer to jog on your own, you can still download our jogging programmes and use them for yourself.
Download our walking programme
Download our jogging programmes
Some people who prefer to jog on their own find the NHS Couch to 5K podcast helpful. It progresses more quickly than the jogscotland programmes, but have a look – it might be right for you. You can download a series of podcasts and listen through your headphones as they guide you through each session.
The NHS also offers a Strength and Flex podcast. It builds up gradually over five weeks to help you become stronger and more flexible, which can help your running, as well as making you feel better overall.
Once you get into the swing of jogging, you might decide you'd like to add other types of exercise into your schedule. This is often called cross training. Adding some variety to your routine can help keep you interested. As long as you build up steadily and don't overdo it, it can also improve your running and help prevent injury by making you stronger and more flexible.
It doesn't matter whether it's Zumba, cycling, running, yoga, swimming, lifting weights in the gym – anything you enjoy and that you will stick with is great.
Clothing and kit
One of the great things about jogging is that it needs so little specialist kit. Jogging bottoms, shorts or leggings and a T-shirt (with a sweatshirt or jacket in winter) are all you need. But if you're going to stick with jogging, there are one or two things we strongly recommend you invest in.
Running shoes – it's important that you get a good pair of shoes that suit you. If you don't have shoes designed specially for running, you could soon find yourself getting aches or injuries. Go along to your nearest running store and tell them you're new to running, and they'll be pleased to help you find the right pair for you. Some shops have treadmills so the assistant can watch you jog a few steps in new shoes and see if they're right for you. In others, the specially-trained staff might watch you jog up and down the shop. There's no need to be intimidated – everyone was a beginner once, and they're used to helping people who have come in for the first time. They'll be delighted to have a new customer!
Running bra – it's important for women who run regularly to have a well-fitted running bra. Without one, you'll soon suffer discomfort, chafing, and possibly strain on the breasts' supportive tissue. Here's a good Runner's World guide to choosing the right sports bra for you.
Your mental health
jogscotland is very pleased to partner with SAMH (Scottish Association for Mental Health). Getting active regularly can be very beneficial for your mental health and wellbeing, as are getting outdoors, and spending time with a supportive, sociable group. So joining jogscotland can be really helpful.
As part of our partnership with SAMH, many of our jog leaders have undertaken mental health awareness training. This online module is not intended to equip them as counsellors, but helps them to be aware of many mental health conditions and the way they might affect you getting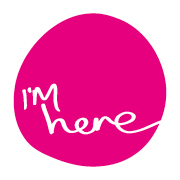 active. Jog leaders who have taken this training will wear the I'm here badge, which shows that they welcome mental health conversations at their group, and will do what they can to support people with mental health issues to get active. If you have anxiety around joining the group for the first time; if you have a long-term mental health issue you'd like them to be aware of; or if you've just had a bad day and want a blether as you jog, they'll do what they can to support you. To find out more, visit the I'm here page of our website.
Your physical health
Being active is the single best thing you can do for your health. If you want to find out about all the wonderful things you're doing for yourself by being active, have a quick watch of one of our favourite videos, 23½ hours, by Dr Mike Evans.
By taking up jogging, you can help prevent, or lessen the severity of, conditions such as diabetes, mental health issues, stroke and heart disease.
You can find some useful resources on these topics on the following sites:
SAMH (Scottish Association for Mental Health)
British Heart Foundation
Chest, Heart & Stroke Scotland
Diabetes UK
NHS – Can Stop Smoking
jogscotland on social media
Come and 'Like' us at www.facebook.com/JogScotty and you can keep up-to-date with jogscotland news, events and all the latest photographs of our members and their achievements.
We're on Twitter too – follow us at www.twitter.com/jogscotland.
There are also separate facebook groups for many of our groups – ask your Jog Leader for details – and we have a dedicated, closed, facebook group for trained Jog Leaders, where they can share tips and experience.
Setting a challenge
A great way to keep yourself interested and motivated is by setting yourself a challenge to work towards, such as signing up for an event in the future.
After 20 weeks with jogscotland you will probably be able to jog 5K, and there are lots of fun, friendly 5K events out there. Why not persuade some friends from your jogscotland group to go along too and make a day of it? The buzz you'll get from crossing the line is second to none!
Take a look at our Setting a challenge page for more ideas.
parkrun
Another great thing to aim for is your local parkrun. These free, timed 5K events take place all over the world – including Scotland – every Saturday. They are really welcoming for beginners – it's no problem if you want to walk.
To take part, you just register online and print off a bar code to take with you. You'll all set off together, and as you cross the finish line, you'll be given a plastic token. Just take your token and your personal barcode up to the scanning team at the end and your time is registered in the parkrun system. Shortly afterwards, it'll be available online with all your other times. Before you know it, you'll be addicted to aiming for a PB (personal best)!
Physical activity guidelines
It is recommended that, to live a healthy life, you should aim to be active daily. Over a week, activity should add up to at least 150 minutes (2½ hours) of moderate intensity activity in bouts of 10 minutes or more. One way to approach this is to do 30 minutes on at least five days a week.
That doesn't have to mean activities we traditionally think of as exercise. It could include gardening or brisk walking. Anything that gets you slightly out of breath counts!
To find out more, take a look at the Scottish Government's physical activity guidelines.
Physical activity tracking
Some people like to just step out of the door and run with the minimum of fuss. Others like to track every single step, and analyse whether they're running further or faster.
There are lots of apps available for your phone that will help you track your jogging sessions – ask your Jog Leader or jogging friends for recommendations.
If you want to track your jogs really accurately, you can look into buying a GPS watch. These are more expensive than apps, but are more accurate, because they 'talk' directly to satellites to gather more precise location data.
Healthy eating
Once you start exercising regularly, it'll help if you make sure you're eating a sensible, healthy diet. All that movement needs fuel! The Scottish Government's Eat Better Feel Better site is full of healthy recipes, meal planners and other useful resources.
If you're exercising as part of a weight loss programme, or if you'd like to lose a bit of weight to improve your running performance, it's important to do it steadily and healthily. The NHS Weight Loss website has lots of useful resources and articles.
Next steps…
We hope that now you've started jogging, you've discovered an enjoyable activity that will last a lifetime. Most jogscotland groups cater for a wide range of abilities, so you'll be able to continue with your group as you get fitter and faster.
If you decide you'd like to inspire others to get active, you could train as a Jog Leader and help others to do the same. You don't need to be fast to be a good Jog Leader – some of the best leaders we have are people who were recently new joggers themselves, and remember well how it felt.
If you are particularly interested in competitive running, you could look into joining your nearest scottishathletics club. Many of these have close links with their local jogscotland groups, and some people choose to run with both a jogscotland group and an athletics club on different days.
Whatever you do, we look forward to part of being your jogging life well into the future – welcome on board!