Learn to Run, or Walk for Fitness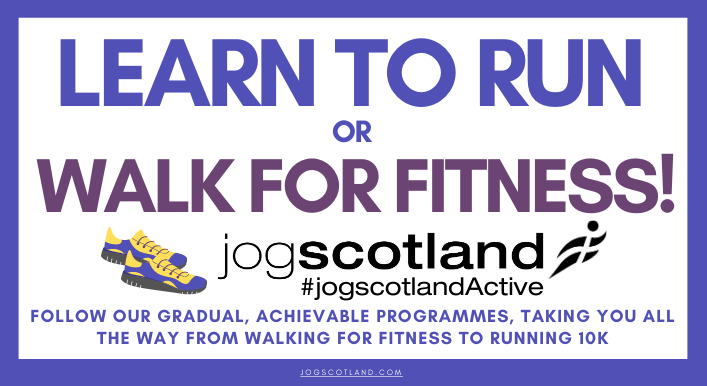 Download our programmes free of charge!
Do you want to improve your fitness by walking or jogging? Not ready to join a jogscotland group, or your group's not running right now? Then jogscotland can help!
We're making our programmes available to the public so you can get started quickly, easily, and safely. Our programmes are designed to be particularly achievable for people who haven't exercised much before, or who are out of practice. Whether you've been inactive for a while and want to get fitter safely, whether you've tried Couch to 5K before and didn't quite reach the end, or if you simply want to take part in a structured, achievable challenge, we're here for you!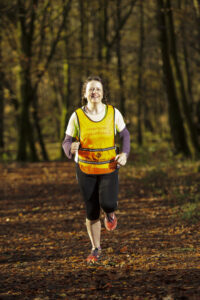 Our 10 week Walk for Fitness programme can help you improve your fitness through lower impact exercise, with a structured schedule that builds you up gradually to a 30 minute brisk walk, enough to raise your heart rate and make you feel great. Once you can walk briskly for 30 minutes, you're also in a great place to start the Learn to Run programme, if you decide you want to take that step next.
Our Learn to Run programme progresses more gently than many other Couch to 5K programmes – you'll start with just 30 seconds of jogging, followed by a 30 second walk break, for 10 minutes. You'll build up gradually, and after 10 weeks you'll be able to run non-stop for 15 minutes. From there, you can move on to Learn to Run 2, which takes you up to 30 minutes of non-stop jogging – around 4K or 5K. You can even push on to your first 10K with us! We offer a 10K preparation programme, which gives you the time to consolidate your fitness over 10 weeks, ideal if you've just completed your first 5K and want to build gradually. Then comes the 10K programme, which takes you from 5K to 10K through a steady progression.
You can warm up and cool down for each session with jog leader Lyn Bow, using the videos below.
* Please note that if following these programmes as an individual, you do so at your own risk. If you are getting active for the first time, or after a long period of inactivity, or if you have health conditions which might be affected by exercise, we recommend that you chat with your GP before starting.
Joining a group
If you'd like to get active or improve your running with the help of our trained jog leaders and in the company of others at the same level as you, check out the jogscotland group finder to find the group nearest you. Our groups are returning gradually from lockdown and may not be able to take new joggers right away, but you can get in touch to find out, or take a note of their details and check back in soon.