scottishathletics and SAMH announce new jogscotland partnership
Wednesday 5 April 2017
scottishathletics and SAMH (Scottish Association for Mental Health) are delighted to announce a new collaborative partnership to deliver the ongoing operations of jogscotland.
Many of our members will be aware of the recent withdrawal of jogscotland funding by the Scottish Government. However, we believe have found a creative solution which will in fact improve the services we offer to both joggers and Jog Leaders.
Jogging groups will continue exactly as they always have, with the continued provision by jogscotland of Jog Leader training and support, insurance, and communications.
But scottishathletics (jogscotland's parent body) will enter into a partnership with SAMH, with benefits including new, structured opportunities for Jog Leaders and jogscotland groups such as:
Mental health awareness sessions and training for Jog Leaders
Signposting and support for members with mental health issues
A host of resources (including online) that will raise awareness and provide support for those showing signs of, or suffering from mental health issues.
The two partners have worked together on projects for a number of years and the next natural step of partnership is to secure and develop jogscotland for the future. This will include some financial support from SAMH for the jogscotland programme. Current jogscotland staff will continue to work for scottishathletics, in the same roles as before, but develop closer ties to SAMH and its resources.
The principles of the new partnership include:
A shared belief in the value of physical activity and sport as a means to achieve both physical and mental wellbeing.
A shared vision to see continued delivery and development of jogscotland
A joint managing-partners approach for the delivery of jogscotland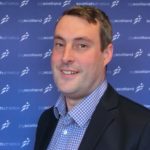 Mark Munro, CEO of scottishathletics said:
"We have been working away in the background with SAMH for the past nine months.
"SAMH are a fantastic, forward-thinking charitable organisation and there is a clear natural link between physical and mental wellbeing.  With one in four of the Scottish public affected by mental health problems, it makes absolute sense to progress this partnership and the programme can only be enhanced by SAMH support and expertise."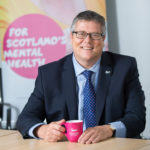 Billy Watson, Chief Executive of SAMH said:
"SAMH recognises the importance of partnership working and sharing a common vision with our partners, so we are delighted to be working with scottishathletics to maintain Scotland's recreational running network; jogscotland.
"We will look to offer exciting new opportunities to the existing 40,000 jogscotland members and 300 + groups across the country.
"For many years SAMH has been committed to promoting good mental health and has a number of other sport and physical activity programmes which align positively with this new development.
"scottishathletics longstanding knowledge and experience has seen jogscotland flourish.  We hope our partnership can see continued success for existing and new members, supporters and funders."
As a footnote, we are also aware of the Scottish Government's announcement on 4 April stating that £2M will be invested into sport to cover some of the Lottery funding challenges. The statement from the government is clear that this investment can be accessed specifically focusing on inequalities (including getting women into sport and on boards, LGBT, disadvantaged communities and under-represented groups), and getting the inactive active. We will certainly explore this one-off investment opportunity further to see where the jogscotland programme can benefit in the short term.